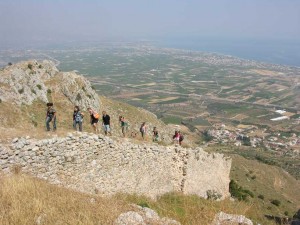 The Classical Studies faculty, in conjunction with the Honors program, offers a three-week study-abroad course in Greece in early summer every other year.  See the CGE Website for more information.
HON 351: An Odyssey in Greece
1 academic unit (4 credit hours)
Open to students in any program or major. No prerequisites.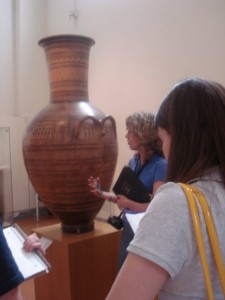 This 3-week experience includes visits to the major classical sites of Athens, Olympia, Delphi, and Epidauros, and other ancient Greek and Roman cities in Greece.
The course examines various artistic media and intellectual traditions, especially literature, philosophy, architecture, and decorative sculptural programs, in their concrete physical context, with attention to their religious and cultural functions as well as their social, political, historical, and/or artistic value. The study of ancient texts, ideas, and material culture takes place on site and in the context of the atmosphere of Greece – the food, the climate, the contours of the landscape, the people, the language, the light, and the rhythm of life.
This experience is intended to be a rigorous introduction to Greece, and it will be challenging both academically and physically. Students can expect to be engaged in course and trip related activities every day of the program, and while fun and good cheer will be essential components, the experience is not designed for relaxation or vacation.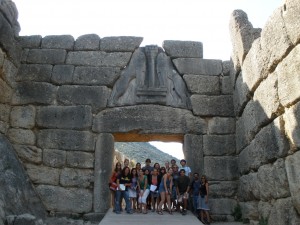 It is meant to be an exciting and demanding learning experience, but also one that will challenge students on many levels.
For more information, visit the Center for Global Engagement website.