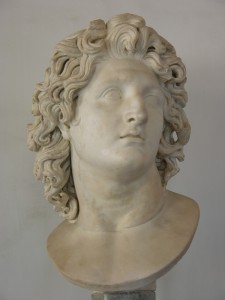 The Classical Studies minor allows students with a special interest in ancient Greece and/or Rome to pursue extended study of various aspects of those cultures and gain an appreciation of the relevance of classical culture to their own lives. The minor supports various TCNJ majors, including History, Philosophy, Art, English, and Political Science. Students can employ the skills and information learned in their Classical Studies courses to further careers in a wide range of fields, including education, medicine, law, history, art history, archaeology, anthropology, creative writing, literature, science, and philosophy. Occasionally our minors have gone on to graduate study in Classics. But our students also sometimes just have an interest in the classical world that is independent of their major or their future career plans; a Classical Studies minor can satisfy that interest as well.
The trend in many Classical Studies programs around the country has been to separate the study of classical languages from the study of classical history and culture, resulting in the creation of distinct minors for Latin, Greek, and "Classical Civilization." But one of the best ways to appreciate the achievements of any civilization is through that civilization's language. The Classical Studies program at TCNJ was founded in the conviction that the study of classical languages is essential for appreciating classical cultures. Study of classical languages provides students with a solid foundation from which to explore all aspects of the world of ancient Greece and Rome (providing, as an additional bonus, the chance to review modern-day English grammar and syntax). As a result, study of classical languages stands at the center of the Classical Studies minor at TCNJ.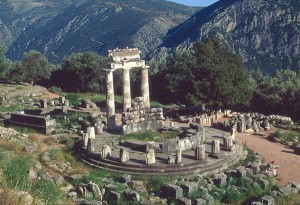 The Classical Studies program at TCNJ is also designed to develop an understanding of classical culture that derives not only from direct contact with the surviving documents and artifacts of the ancient era but also from critical reflection on the history of the ways in which those documents and artifacts have been (re)interpreted and how this history of (re)interpretation colors our own view of the past. Courses in the Classical Studies program therefore allow not only the study of classical texts and artifacts but also critical study of the "Classical Tradition" itself.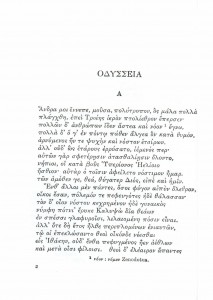 Requirements
The Classical Studies minor consists of 5 courses. Click here to see the requirements for the minor.
To register as a Classical Studies minor or for more information, contact the coordinator of Classical Studies. If you are currently taking a Classical Studies course, you can also get information about the minor from your professor.
For a complete list of Greek, Latin, and Classical Studies courses offered at TCNJ, go to our Courses page. Classical Studies courses taken at other institutions, in the U.S. or abroad, will usually count towards the minor. For details, contact the coordinator.
To learn about the backgrounds and some of the scholarly and teaching interests of the Classical Studies faculty at TCNJ, see our Faculty page.