Holly Haynes,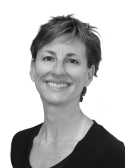 Associate Professor of Classical Studies,
Coordinator of Classical Studies,
109 Bliss Hall, Ext. 2349,
haynes@tcnj.edu
Holly Haynes previously taught at Dartmouth College and New York University.  She took her PhD. in Classics and Comparative Literature at the University of Washington.  Her first book, The History of Make-Believe:  Tacitus on Imperial Rome, was published by the University of California Press in 2003.  Professor Haynes specializes in the politics and literature of the early Roman Empire, with a particular interest in historiography.  Her current projects include pieces on memory and trauma in the post-Domitianic period and on Petronius' Satyricon.
Lee Ann Riccardi,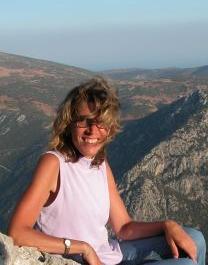 Associate Professor of Art,
304 Holman Hall, Ext. 2347, riccardi@tcnj.edu,
http://riccardi.intrasun.tcnj.edu
Lee Ann Riccardi holds a B.A.(Ohio State University), M.A. (Ohio State University), and Ph.D.(Boston University) in Art History. In her graduate work, she concentrated on Greek and Roman art and archaeology. Before coming to TCNJ, she taught art history as a Visiting Professor at Smith College and Boston University. She has also worked on several archaeological projects in Greece, including Isthmia, Nikopolis, and the Athenian Agora, where she was a staff member from 1994-1998. Her research involves the study of the portraits and propaganda of Roman emperors and their families, particularly as depicted in the Greek world. She has written several articles on different aspects of this topic, and is currently working on a manuscript about the significance and appearance of various wreaths and crowns worn by the rulers of the Roman Empire. For the Classical Studies program, she teaches courses on Greek and Roman art history and archaeology, including Ancient and Classical Art, Cities and Sanctuaries of Greece and Rome, and Representations of Women in Ancient Art.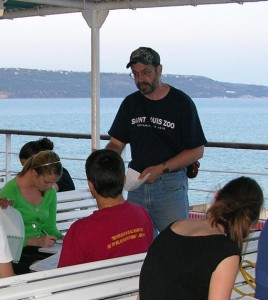 Glenn A. Steinberg,
Associate Professor of English,
216 Bliss Hall, Ext. 2106, gsteinbe@tcnj.edu,
http://gsteinbe.intrasun.tcnj.edu.
Glenn Steinberg holds a B.A. (Southern Illinois University at Edwardsville) and M.A. and Ph.D. (Indiana University) in English with a specialization in medieval literature. His research focuses on the reception of classical and medieval texts in England during the late Middle Ages and Renaissance with a particular emphasis on the evolving reputations of Virgil, Dante, and Chaucer from the fourteenth to the sixteenth centuries.  He has published essays in Medieval & Renaissance Drama in England, The Chaucer Review, Chung Wai Literary Monthly, English Literary Renaissance, the Modern Language Association's Approaches to Teaching Chaucer's Troilus and Criseyde and the Shorter Poems (ed. Tison Pugh and Angela Weisl), and Refiguring Chaucer in the Renaissance (ed. Theresa Krier). He taught as an Assistant Professor at the University of St. Thomas in St. Paul, Minnesota, for four years before coming to The College of New Jersey in 1998. For the Classical Studies program, he teaches courses on the classical tradition(s).
Dina Boero
Ancient Mediterranean History (PhD)
Phone:
Email: Boerod@tcnj.edu
Office: Social Sciences 207
Dina Boero holds a BA in Religion from the University of California: San Diego and a MA and PhD in Classics from the University of Southern California.
Her research focuses saints and their cults in the late antique Near East, integrating literary, codicological, and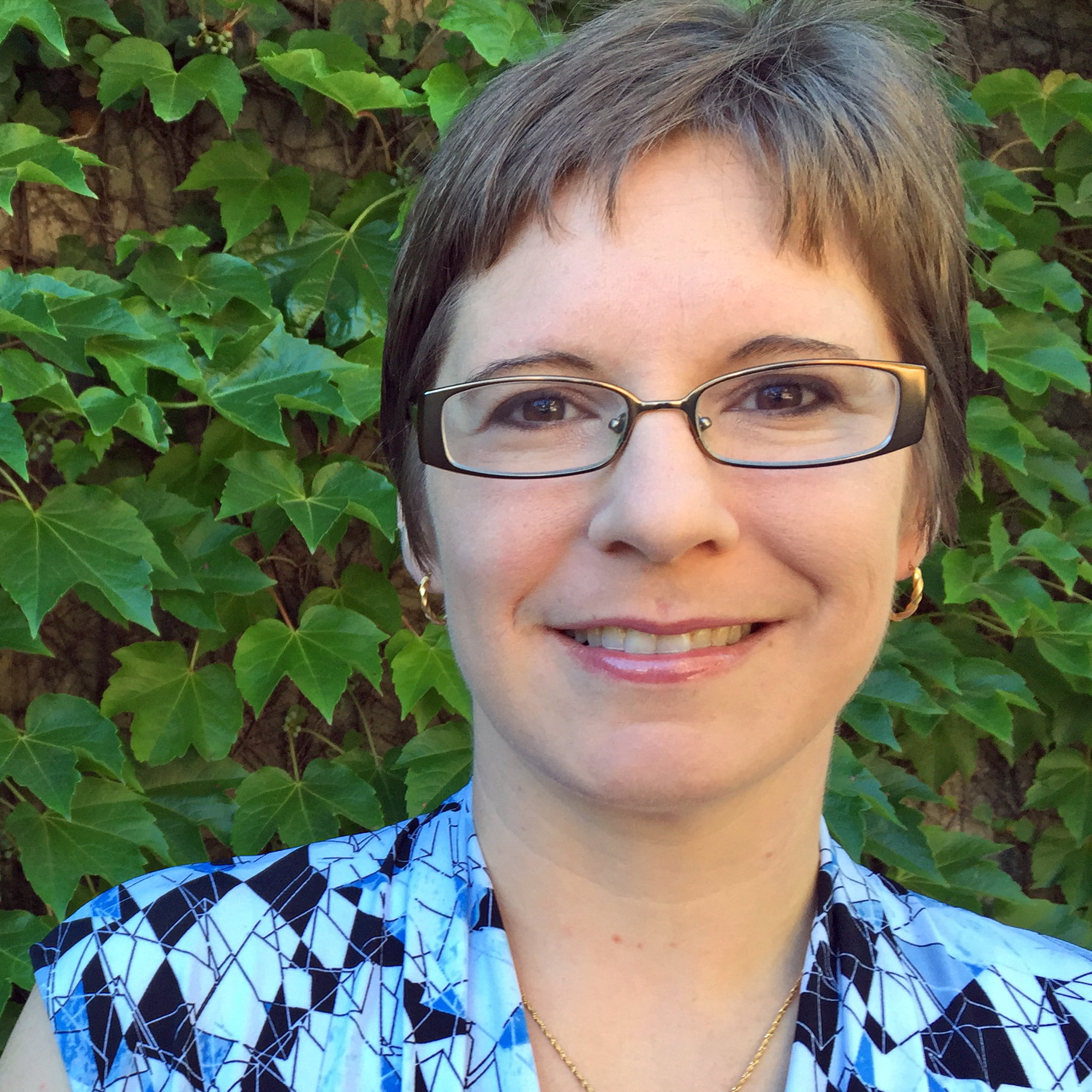 archaeological sources.She has conducted archival research on Syriac manuscripts held in various European and Middle Eastern collections and has participated in archaeological projects in Syria, Turkey, and Greece. As a Visiting Doctoral Fellow in Classical Studies at the University of Waterloo, Dina collaborated on the project, Cross-cultural Integration in the Greek Poetic Tradition, funded by an Early Researcher Award from the Ontario Ministry of Economic Development and Innovation. Her current book project, The Anatomy of a Cult, traces the history of Symeon the Stylite the Elder's (d. 459) cult in the fifth to seventh centuries. By identifying the various transformations of veneration to Symeon, this project illuminates the workings of a saint's cult at the earliest stage of its existence and takes a step towards clarifying the origins of Syrian monasticism.
Adjunct Faculty
Colin Pilney,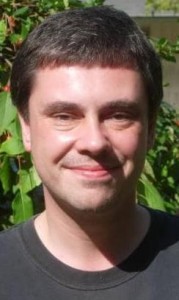 Adjunct Professor of Classical Studies,
pilney@tcnj.edu
Colin Pilney received his B.A. from Macalester College, M.A. from Tufts, and Ph.D. from Fordham (all in Classical Philology).  His interests include Neo-Latin and Roman topography. Before coming to The College of New Jersey, he taught as an adjunct at Fordham, part-time at New York University, and full-time at the University of Delaware. He continues to edit the Database of Classical Bibliography based at the Graduate Center of the City University of New York and is the director of the University of Delaware's winter session in Greece.